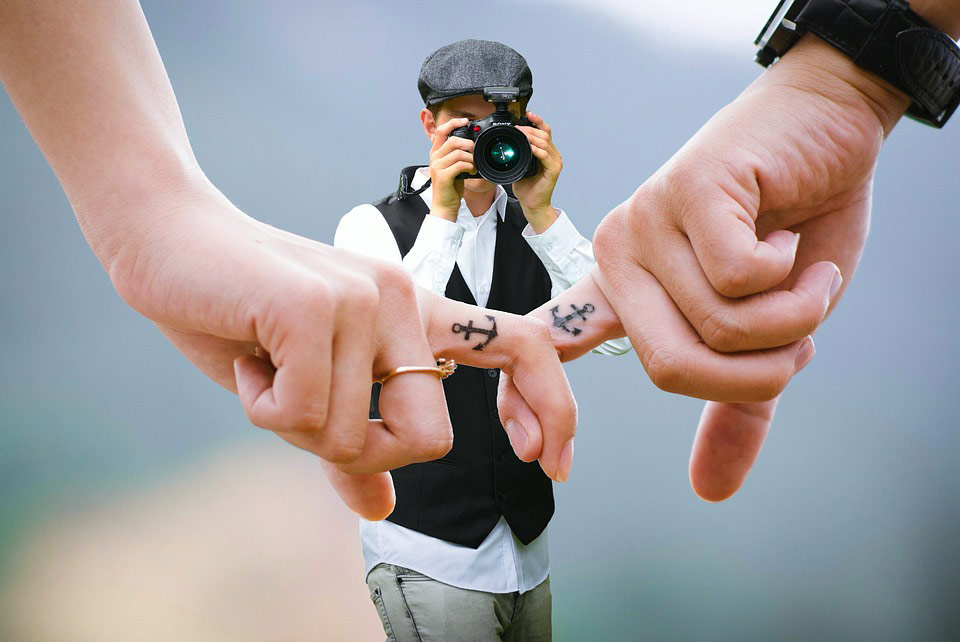 How do you choose the perfect Wedding Photographer? It's such an overwhelming decision! You can get lost in millions of real wedding blogs that sometimes you forget what you were searching for in the first place! So, we have whittled the deciding factor down to just two rules:
Find a style of photo you like and see if this matches the photographer's portfolio
Always meet the photographer before you book and make sure you get on well (after all, they are right there beside you throughout your wedding day!)
Once you tick off these important rules, then let the fun begin! How amazing would it be to have an album full of unforgettable and unique photos from your wedding day? Since you are paying for professional photographers, you might as well make the most of it!
To get you off on the right track we have put together a list of trends to watch out for in 2019, in the words of some of the best photographers in Ireland… (Your wedding photo inspiration starts right here!)
"What I think is becoming more on trend, are a style of photo that's been around for a long time. But it's definitely in higher demand. It's those photos that capture a moment. In a world where everyone has a camera, we are drawing more closer to the photos that are real and in the moment. This style of photography is what we specialise in and I can already see how couples are wanting this more than ever in 2019."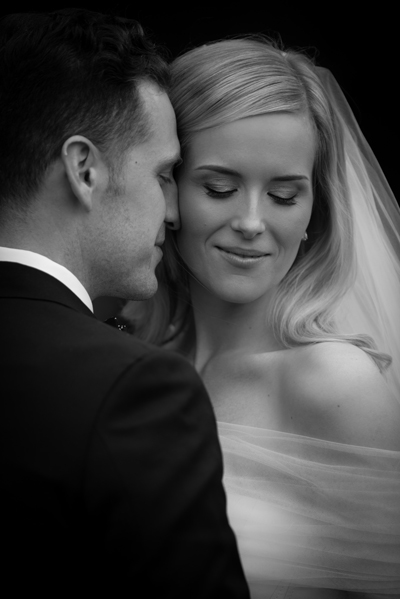 "The return of backlight and colour. After a few years of dark, desaturated, soft and vintage style photography, I think we are going to see move towards colour again. Nice tones, great colour and detail. Possibly still some elements of that 'film look', but moving away from the warm toned, almost monochromatic images. I'm also seeing a lot more photographers working with back light and shooting into the sun for a super romantic (but creative!) look."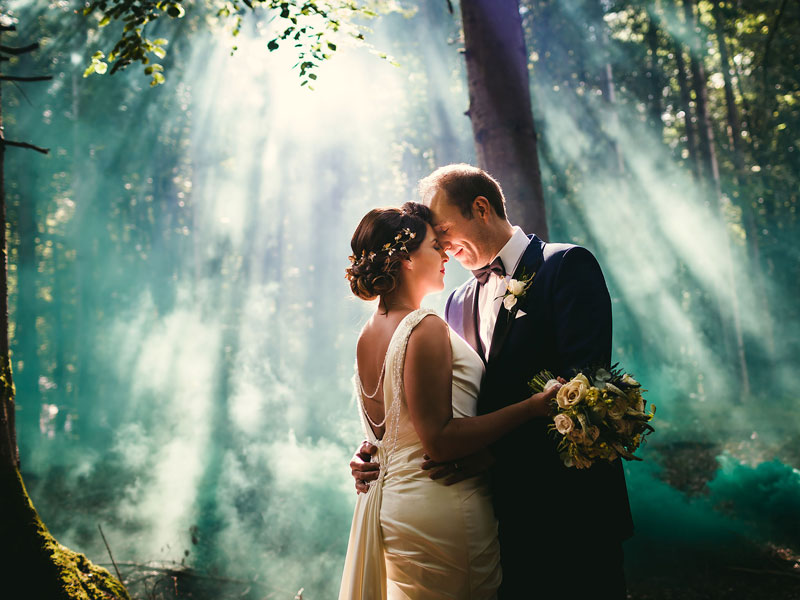 "It's great to see how much people love their dogs and want to include them in their wedding day.  We love dogs too with Millie in our editing office everyday, giving great photo advice!
We've noticed that some bride and grooms are trying to choose dog friendly venues so they can be involved in as much of their big day as possible from taking part in the ceremony to just being at the house in the morning.  After all, Every Dog must have its Day."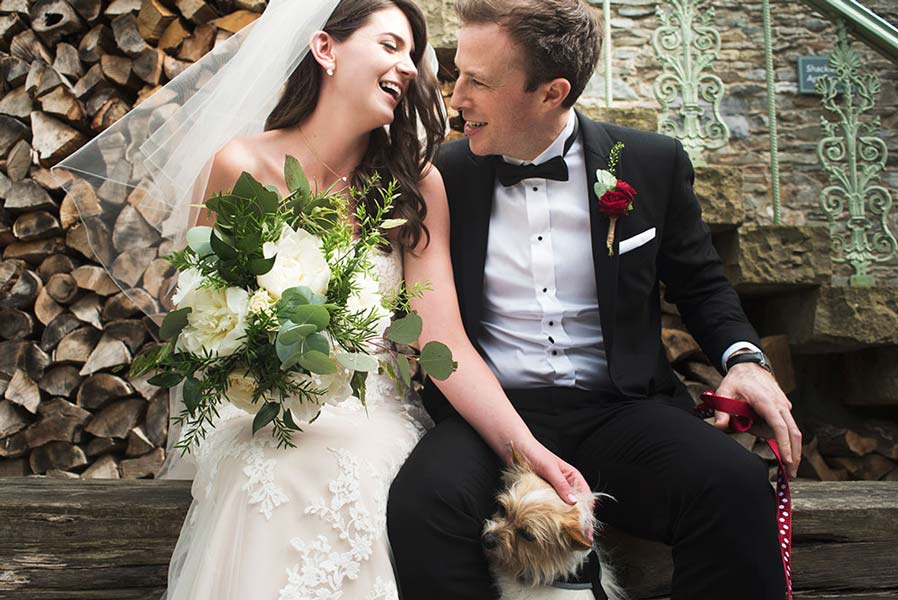 "What a day we had at Ballymagarvey for Elaine+Shane's big day, It was shot after shot & the day just kept on giving!
One of my favourites from the day is the smoke bomb which worked very well & we had different colours to compliment the bridal party. This looked amazing in the album & Artography Picture."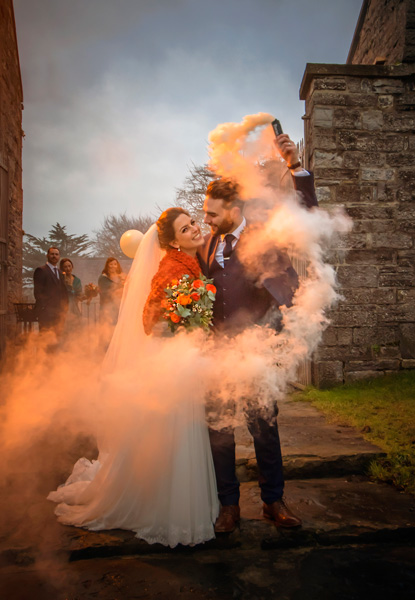 "First looks whilst a common tradition at weddings in mainland Europe and the US are definitely starting to take hold here in Ireland. A first look is where the bride and groom meet up and see each other for the first time in private before their ceremony. It sets the scene for an incredible private and intimate experience rather than a quick peck on the cheek at the altar in front of all their guests. Immediately after the first look we then usually do the couples photos meaning that they are all captured before the ceremony leaving the rest of the afternoon free for them to enjoy with their guests. Any Irish couples who have done it absolutely loved it for its intimacy, its simplicity and better use of time on their wedding day."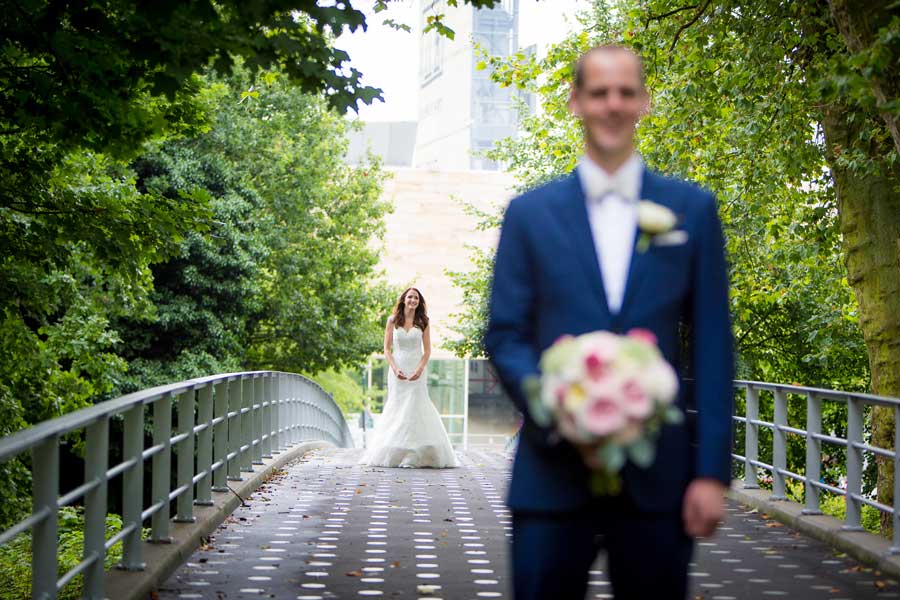 "The wedding veil originally served as a method of shielding the bride's face from her future husband. In my work I have seen a lot of brides returning to having a traditional beautiful and elegant cathedral or shoulder length veil to fully complement their dress. A beautiful intricate lace veil also lends an air of mystique to a bride and I love either having a veil flowing in the breeze or covering a bride and groom with a veil for a little intimate moment and it's a fun way of getting some great photos"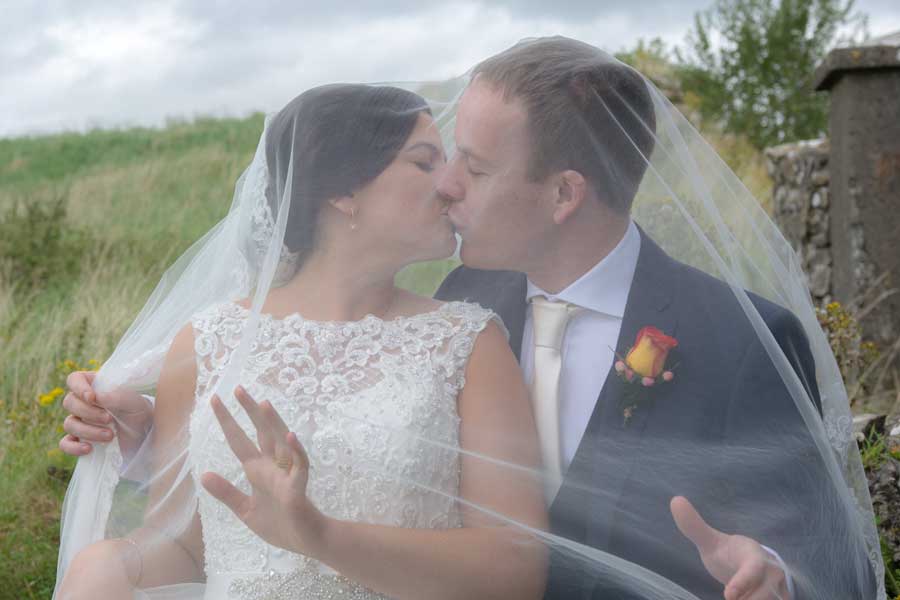 "All hail the rise of Vanity Fair styled images!"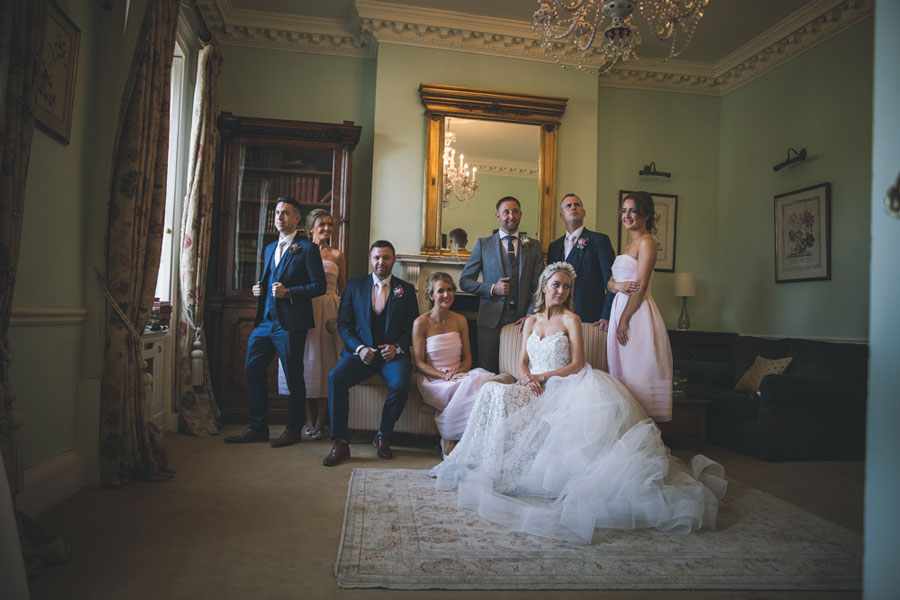 Listen to Podcast Interview with Irelands Best Photographers "The Fennells" 
Final word…
we hope you enjoyed delving into these wonderful possibilities for your own wedding day! And now that you're fully equipped… the best place to start your search is right here with our incredible list of
Ireland's BEST photographers!